In der Natur überwiegt das Grün. Es ist eine Farbe, die beruhigt und teils glücklich macht. Also raus, in die Natur. Die liebe Nina macht es uns vor –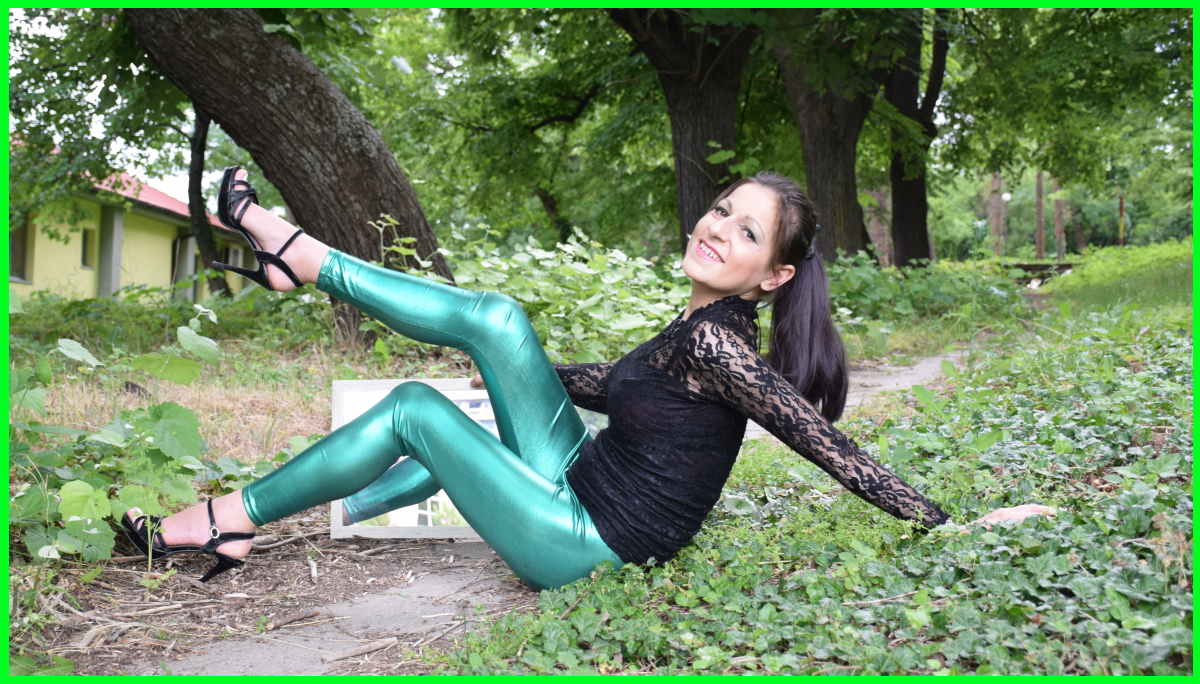 Naturfeeling – in grünen glänzenden Leggings und ganz klassisch, so wie es im Skript steht – high to the sky – High Heels. Danke Nina!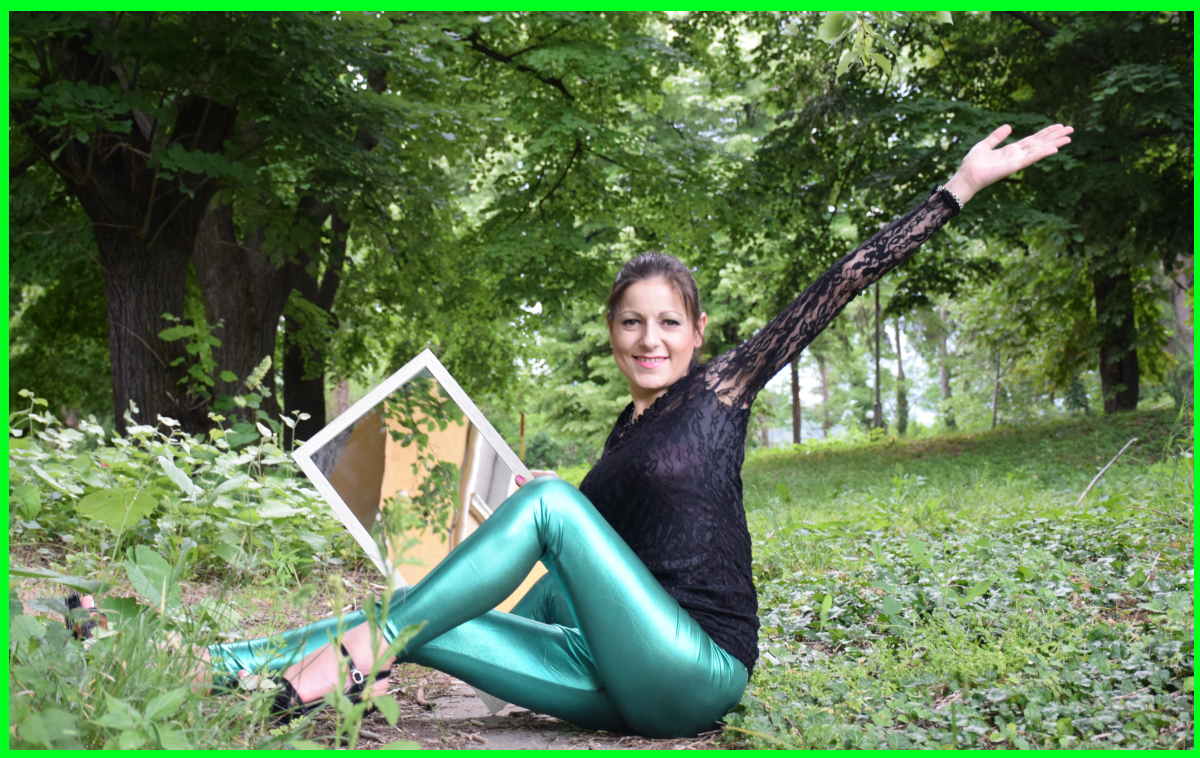 Natürlich ganz passend in der Remtomanatur, mit einem Spiegel in der Hand!
Schöne Effekte – dargestellt mit Naturspiegel bei Remtoma! Das ist eine echte Remtomastunde!